Posturely lumbar support pillow is perfect for everyday use in providing lower back pain relief.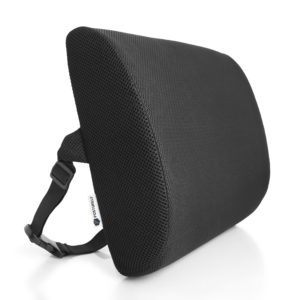 Benefits of our lumbar support back cushion:
– Excellent for improving your posture, alleviates lower back pain and can reduce stress to the back
– The contoured shape design for this lumbar pillow ensures an anatomically correct posture for long term benefits
– Finally enjoy your next long car ride and arrive feeling refreshed
– Essential for computer operators, computer and console games players, anyone who drives, back pain sufferers, etc.

*Free Shipping for Amazon Prime Members
*We like our privacy too and promise we won't share your information with anyone other than our amazing Trendline Team!