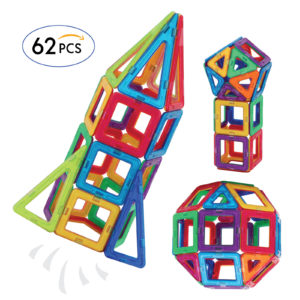 Play and Learn with these fun building toys! Design 2D patterns and pull them up into 3D stars, rockets, towers, balls and more! The different shape of our magnetic blocks are perfect for tiny fingers to hold and the quick click of the tiles will let the fun last for hours! The building possibilities with these magnetic toys are endless.
*Free Shipping for Amazon Prime Members

*We like our privacy too and promise we won't share your information with anyone other than our amazing Trendline Team!