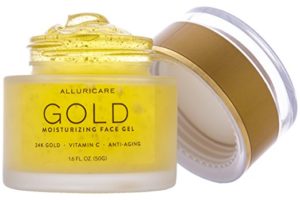 Our Gold Moisturizing Face Gel is an amazing formula with vitamin rich 24K Gold Foil, Vitamin C, Hyaluronic Acid and Jojoba Oil. Improve your skin texture and brightness with our 24K Gold Foil Gel Cream! Our Cream provides intense moisture and balance- start filling in and diminishing the look of fine lines and wrinkles. Your skin will thank you!
*Free Shipping for Amazon Prime Members

*We like our privacy too and promise we won't share your information with anyone other than our amazing Trendline Team!